By Kyle Talbot, New World Order on Sundays at 3-5pm

The emo revival has come in full force: Modern Baseball, Foxing, and Tiny Moving Parts are on the rise with a style of music that started with Mineral, American Football, and Texas is the Reason in the mid to late 90s. Today, I'll provide the details on the seminal album of one of the more influential bands of the last ten years in the emo/math rock scene: Algernon Cadwallader.

They were active from 2005-2012, releasing two full lengths

(Some Kind of Cadwallader

and

Parrot Flies

) and two EPs (

Fun

and

Demo

), as well as various singles. They got their name from 'the first mayor of Yardley, PA which is a suburb of Philadelphia, where two members of the band are from. The band is memorable not just because they have a name that's borderline unpronounceable, but because the group (along with bands such as Snowing and Cap'n Jazz) were the forerunners of the current emo revival. They might not be around anymore, but they were the catalysts of it.

Today, I wanna focus on Algernon Cadwallader's first album,

Some Kind of Cadwallader

. The album is what propelled them into relevance and is their most memorable piece of work to date in all its simplicity and its complexity.

The first highlight of the album is the title track

Some Kind of Cadwallader

. I found this song on a whim from a tumblr post, and I was whisked away into something I had never experienced before. The influences of their contemporaries such as Cap'n Jazz and Snowing are undoubtedly there, but they manage to take the sounds of both their contemporaries and their forefathers like Mineral and Texas is the Reason and turn it into something great. The song is also incredibly strong lyrically. See, I have a massive liking for great lyricism. It juxtaposes two different scenarios against each other: the extraordinary brilliance of one's first prom against climbing a mountain and finding a four leaf clover. The best part is, it's all done in so few words.

I bought you a corsage/And pinned a flower on my jacket/Because this night means a lot to me./Then you went/And spilled punch/All on my tuxedo shirt/White as a cloud/And now I'm screaming out loud


I found another four leaf clover/Up there on the mountain peak/Where it was hard to speak about…/And the only thing that would come out/And the only thing that would come out was..

These both climax into cathartic chants of OH MAN, IT'S TAKING ME OVER, repeated for effect until it gets caught in your head and starts taking you over. In the first scenario, it could be seen as despair for the 'best night of your life' being ruined and that despair taking over, but in the second scenario it could be more of a joyous sensation taking over, showing the two extremes of good and bad emotions almost. And, this is all in two minutes and twenty five seconds.

Next up is

Motivational Song

. This song shows a lot of the musical talent that the band has, with the complexity of the twangs of the guitars and the crashing of the drums making a fantastic foundation for singer Peter Helmis. With his raspy shouts given to the microphone in extended periods, voice adds a raw, emotionally charged quality to the soft guitars and cymbals on the tracks below him. The tracks may be different, but they all flow together so well to create a great full band experience. And again, the band has fantastic lyricism in so few words with this one.

Johnny, Johnny get on with your life/Won't get a chance, to get on with it twice/So if fucking up feels right/Then fuck it up/Spread love and you're less likely /To step in shit when you're retracing/Share what people show you. The message is so simple: do what you love and the rest will follow behind you, Johnny. And get on past whatever's behind you, because you have so much greatness to give the world around you.

Last on the list for today is the epic closer to the album,

In Response to Irresponsibility

. The finish to the album is a staggering thirteen minutes and fourteen seconds, with only twenty-seven words spoken throughout its length, having a powerful message behind them:

When trees/With more leaves/Never teach/The younger trees/We all learn/the same thing/How quickly/We rot back/Into the earth/And start over.




It sends a haunting final message to the listener of the album: if we do not teach our young based fixing the mistakes we made, then we are doomed to repeat the flaws of the past. If we do not teach the lessons we have learned, how can the young learn unless they make the same mistakes? The song is lyrically moving and also a very easy listen with how much of the song is a Modest Mouse-esque jam session.

Song lyrics from

plyrics.com

and

songmeanings.com.
Powered by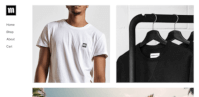 Create your own unique website with customizable templates.